Lakanto Monk Fruit Sweetener is a healthy sugar substitute that allows you to enjoy the sweetness you love without the negative effects of regular sugar.
It is a versatile and healthy alternative that can be used in various recipes, making it ideal for cooking and baking. This sweetener is specially formulated with a blend of monk fruit sweetener and erythritol, providing a taste that closely resembles that of sugar.
A Healthy All-Natural Sugar Replacement
Zero calories: Enjoy the sweetness without worrying about extra calories.
1:1 replacement for sugar: Use it in the same way you would use sugar, making it easy to incorporate into your recipes and beverages.
Good aftertaste: Tastes just like sugar without any bitter aftertaste.
Great in hot cooking: Perfect for use in hot beverages and cooking, enhancing the flavour of your favourite dishes.
No additives: Free from colours, flavours, or preservatives, ensuring a pure and natural sweetening experience.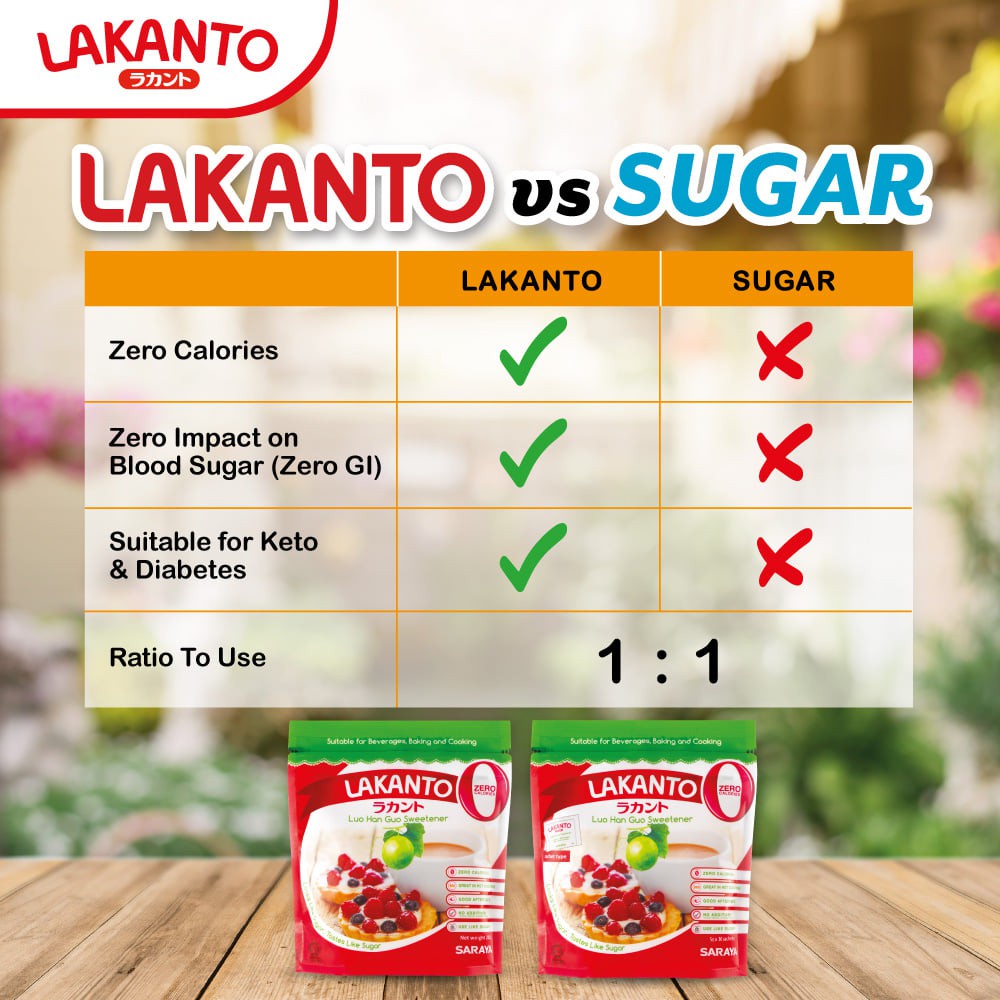 Zero Calorie Sweetener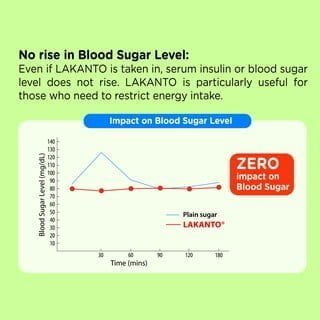 Does Not Raise Blood Sugar Levels
This sweetener is a guilt-free way to enjoy sweetness. It has a zero glycemic response, meaning it does not raise blood sugar levels.
This is because erythritol, the main component of this sweetener, is not metabolized like other carbohydrates. Instead, it passes through the digestive system without being absorbed or contributing to calories.
Great for Cooking and Baking
Create mouthwatering cookies, desserts, and other sweet treats that taste, bake, and cook just like they would with regular sugar. It is a perfect sugar alternative that maintains the integrity and flavour of your favourite recipes.
How to Use
Replace sugar with an equal amount of Lakanto sweetener in your recipes. It has a cup-for-cup ratio to ensure a similar level of sweetness.
Follow your recipe as usual, adjusting any other ingredients if necessary.
Enjoy your delicious creations without the guilt of regular sugar.